Welcome to
RAJAJI NATIONAL PARK
Rajaji National park has various safari zones. Some are situated around Haridwar city and some near Dehradun.  Yet zones near to Haridwar city are very popular among tourists due to its habitat in Ganga belt. It has mainly four Safari Zones (Chilla, Jhilmil, Motichur, Ranipur) in order to manage and balance the number of tourists. While Dehradun has Asarori and Mohand entries. Activities such as Jungle Safari (on Gypsy), Bird Watching, half day visit, full day visits can be done. Visitors can choose any of following Safari zones for their wild life experience. Ranipur and Jhilmil zones are about 15 km from Haridwar city, while Chilla and Motichur are 12 and 9 km from Haridwar City. All four zones are in four different direction of city.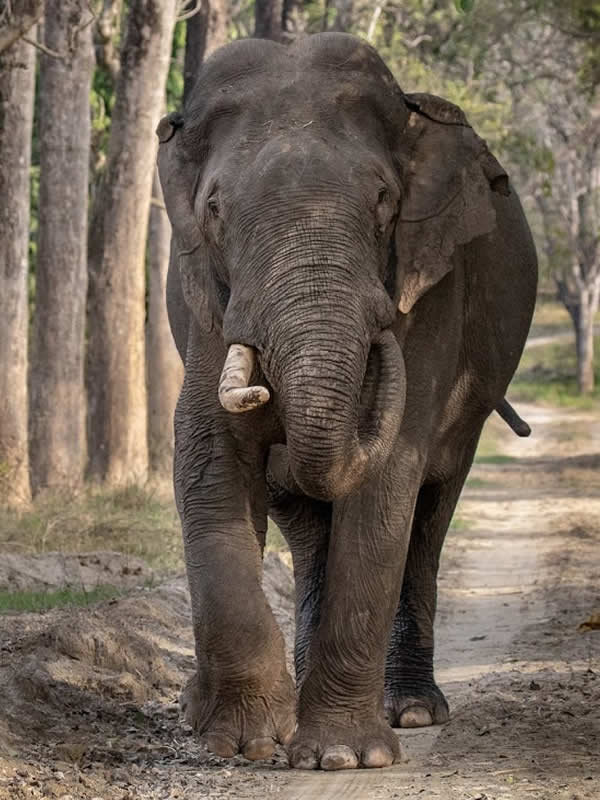 Track Length: 36 Km, Circular
Safari Duration: 3-3:30 hours
Habitat: A 36 km drive in this safari zone is very popular. It takes 3-4 hours to complete the safari. From entry to Mundal Sot track passes through dense sal as well as open Chaur. It is example of mix jungle. Asian Elephant, Tiger, Leopard, Spotted deer, Sambhar, Langoor, Barking deer, Jungle cat etc animal found here. Pied, Great Hornbill also main attraction on this range.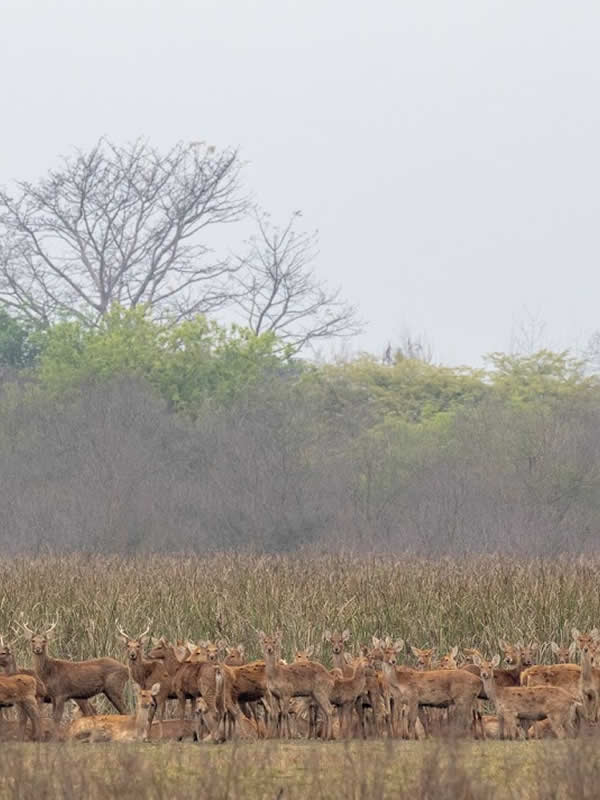 Track Length: 20 Km
Safari Duration: 2:30-3 hours
Habitat: A marshy grassland, the southern part of Chilla, is the conservation reserve for Swamp Deer. It is only area where you can found Swamp deer in Uttarkhand and west Uttar Pradesh. Now very popular for Birds also. November to March is perfect time to view migrated birds. Tiger, Leopard, Elephant, wild board, 4 types of deer also found in this area.  Winter have crocodile point is main attraction and some area for Black Bear.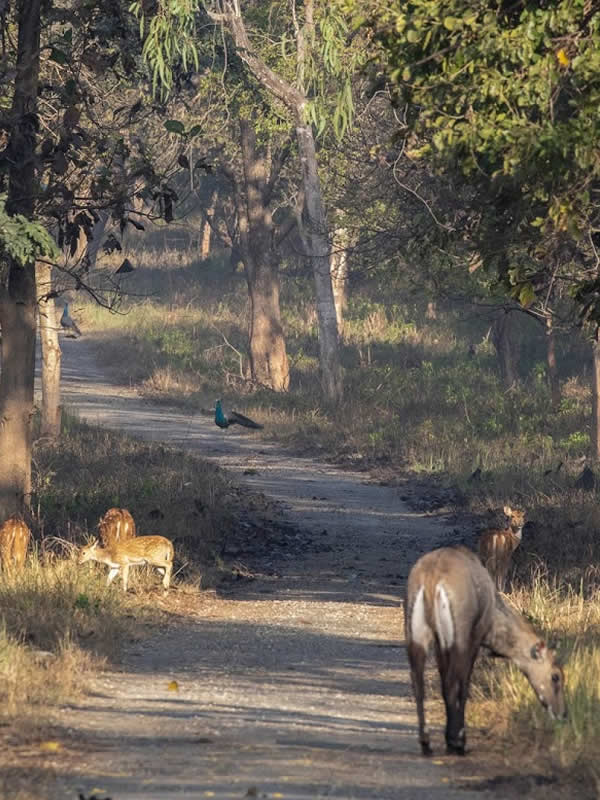 Track Length: 24 Km, Straight
Safari Duration: 2:2:30 hours
Habitat: It is entry for Beribara FRH, the original Rajaji Wild Sanctuary of British time, which takes you the ancient time. It was the VVIP Shikar area that time. The area is flanked by fertile Terai farmland to the south. Ber, Cheer pine, teak, rohini tree and scrub forest with Lantena spread in between makes this place for perfect wild life experience. It is very popular for Leopard sighting.
A melodious confluence of trumpets of elephants, roars of tigers, deers calls and chirps of birds goes well to complement the gurgles of the streams of the River Ganges that flow through the grasslands that we are talking of is
RAJAJI NATIONAL PARK
First you reach to Haridwar City.As you reach Haridwar, now...
Read More